Structure
From an antique palace, situated in an elegant courtyard in the historical center of the baroque city Lecce, between the two most important attractions, Piazza Duomo and Piazza Sant'Oronzo, "Signuria" is born.
In the Salento countryside, the dialect expression "Signuria" was given to adults as a sign of respect and reverence, and it is precisely the meaning of this term that suggested the name of the structure.
A careful renovation has made it possible to keep intact the impressive vaulted ceilings in Lecce stone, a characteristic of this territory, which also inspired the creation of the place.
The structure is designed to make Signuria's guest live the typical Salento setting, enjoying the large terrace and rooftop garden, with a view of the dome and bell tower of the Duomo.
---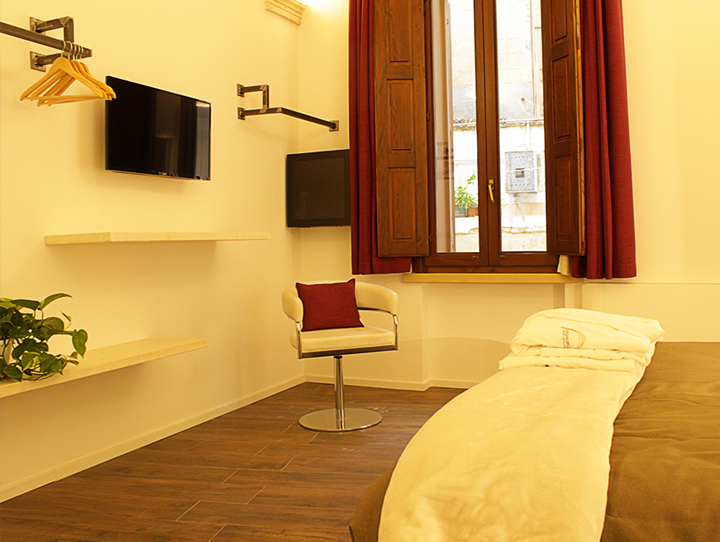 Our Rooms
The rooms are designed to fullfill our customers with comfort, physical wellness and visual harmony, thanks to the care in choosing design details, high quality materials, furnitures and products like mattresses and pillows in Memory foam.